Looking to join the growing kid's indoor playground franchise or want to boost an existing business?
Indoor playgrounds are a booming business that can meet the needs of the huge children's service market. With the development of the economy and the growth of the middle-class population, the global demand for children's play products and services is destined to grow rapidly for decades. Created a huge market opportunity for indoor playground business.
If you are excited to join a growing industry, you've come to the right place. We'll share business basics and insight to help you open your own indoor play center.
1.Why Start An Indoor Playground?
Attract new and old customers at all times
The advantage of working with Haiber Play lies in our continuous efforts to innovate products. We will always introduce new equipment to make your game center continue to surprise existing and new customers.
Bad weather? Business is even better!
In hot or cold seasons, air-conditioned indoor playgrounds are unstoppable for children and parents, especially for children in the Middle East, South America or Africa. This is an excellent indoor entertainment venue, most of these countries All are plagued by the hot climate.
Attract customers
In areas with a large child population and parents' disposable income, the indoor playground business can bring high profits. Similarly, communities that experience long winters or often rain can also benefit from indoor playgrounds. There are many reasons to build an indoor playground in your existing business or from scratch. Here are some of the benefits for your business:
Attract customers and keep them coming back: Families and children will want to visit business.s that offer fun and create positive memories. In a restaurant with a playground, for example, families are more likely to linger, enjoy their meal and return because everyone can enjoy themselves.
2.Market Research
The purpose of market research is to discover valuable customer information, such as how many children there are in your area and how much demand there are for indoor playgrounds. You also need to research what customers are willing to spend and where they want to go. To find this information, you can directly research customers through surveys, interviews, or online polls. You can also use information already collected by other similar companies.
·How many children are there in your community (0-12 years old)?
·Do you have enough space to accommodate the playground?
·Are there many tourists in your area, or are mainly residents?
·How will you differentiate from the competition?
Knowing the customer's age, income, lifestyle and other important demographic information is a good starting point. You can hire a market research company to do the work for you, or you can use online analysis tools to do the work yourself. With many potential customers using social media sites, you can find excellent demographic data online.
Location is crucial to the success of an indoor playground business. Picking a location near a high traffic draw like a mall or shopping center will help bring in more foot traffic, or select a location based on a high tourist area. For the building, remember to consider building height depending on the type of structure you want. For example, you may need upwards of 15 feet for a 3 story play structure.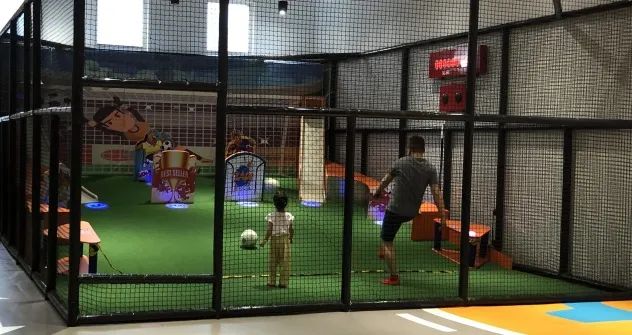 3.Set A Budget
How much does it cost to build an indoor playground? Much depends on the size and type of equipment you are buying.
In general, you'll need to determine the following two factors:
a. How many customers you need to handle in the busiest day of the week.
b. How many play areas you want in your playground.
Your budget should include:
a.Total start-up costs, including rent and insurance
b.Operating costs of indoor playgrounds, such as utilities and wages
c.Marketing and other expenses needed to support the business
d.Estimated or expected profit.
At Haiber Play, we offer a range of indoor playground projects at varying prices to provide an unforgettable play experience for your entertainment center.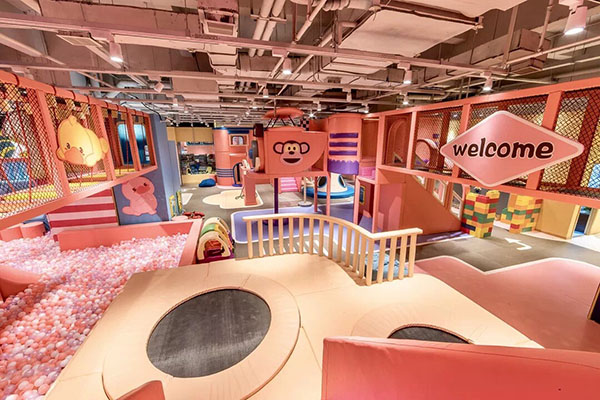 With the popularity of the Internet and globalization, you can contact anyone anywhere instantly, make full use of the advantage of the globalization, including lower costs, faster and more suitable for your site's fine design, of course, lower installation costs, for in the industry, if can use lower cost to build a better indoor playground, had to win at the starting line up.
When you're fully prepared, sourcing indoor playground equipment from foreign suppliers is not as worrying as it sounds. You've never imported anything? It doesn't matter, they have a supplier with extensive experience in international trade who can not only guide your import process, but also plan the park with you to ensure that it meets the needs of you and the local market.
5. Design Your Indoor Playground
If you want to know how to start your own playground business and make it successful, then you want to design an innovative, engaging and fun playground suitable for all ages to make your family return customers.
The advantage of custom design is that your playground will be unique and provide services that competitors cannot provide. If your playground is fun, kids will never forget it and they will look forward to returning. Likewise, parents will be happy to take their children to places that are not rotating around the screen.
Haiber Play will be deeply customized according to your budget, venue characteristics and your special needs to make your park stand out in the local area. And our large design team can respond immediately and present you with the most satisfactory design effect in the shortest time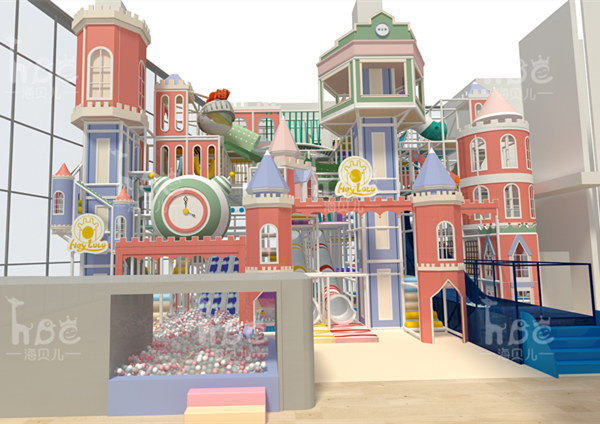 6. Getting Started
Before you install a playground, you need to know what business licenses you need according to your state laws. Additionally, you'll need to find out if you need any permits regarding child care in your state.
If you do not already own a business you will need to register your business with the playground name and get a tax identification number. You will also need liability insurance and any other permits that may be required by your state laws.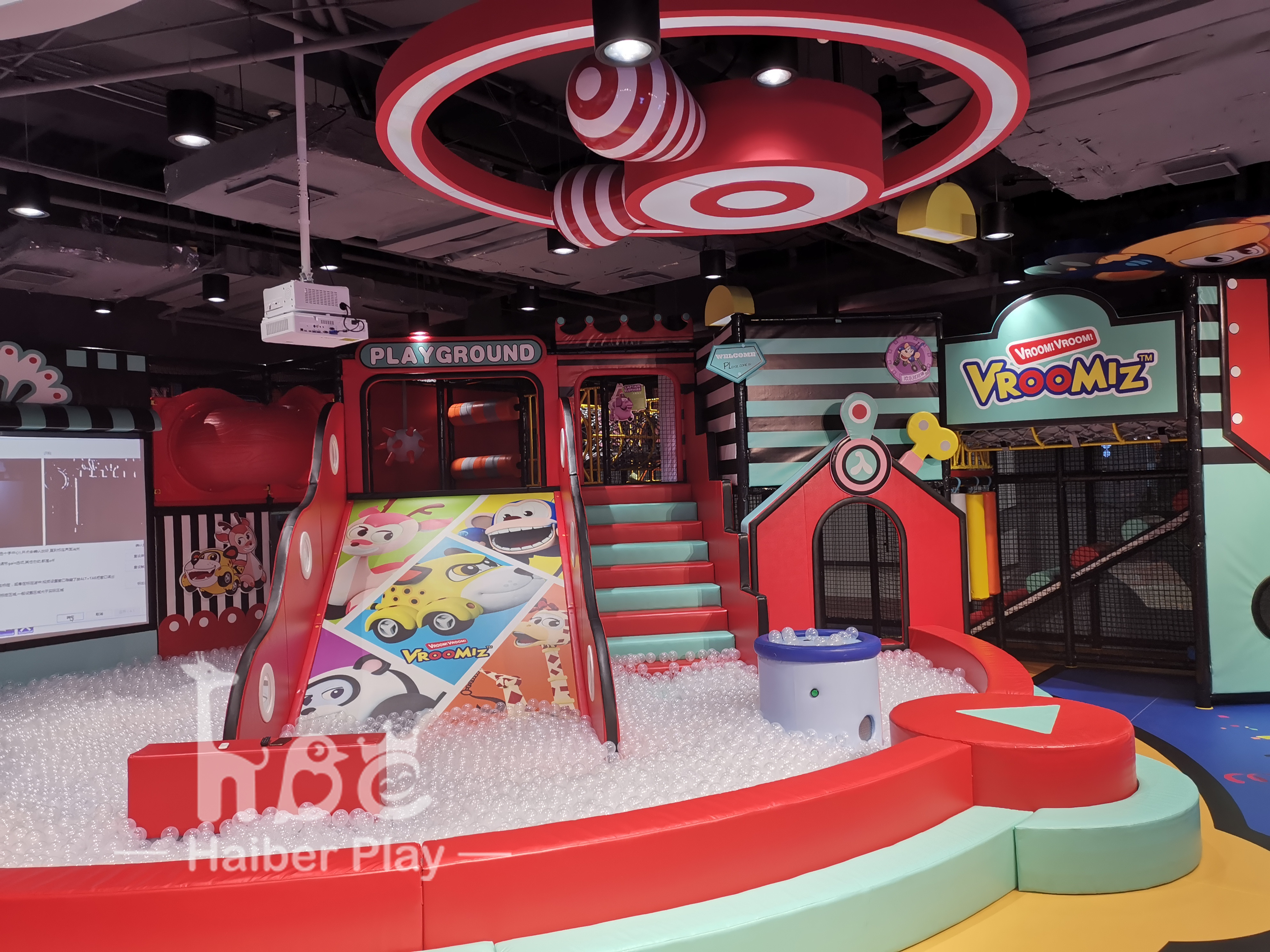 7. Installing Your Playground
Once you have all the necessary licenses and your location picked out, it's time to install your playground. Haiber Play takes care of the installation for you, so you do not need to worry about hiring a construction crew for your playground. Our installation professionals are trained and certified to ensure proper installation and care with every playground.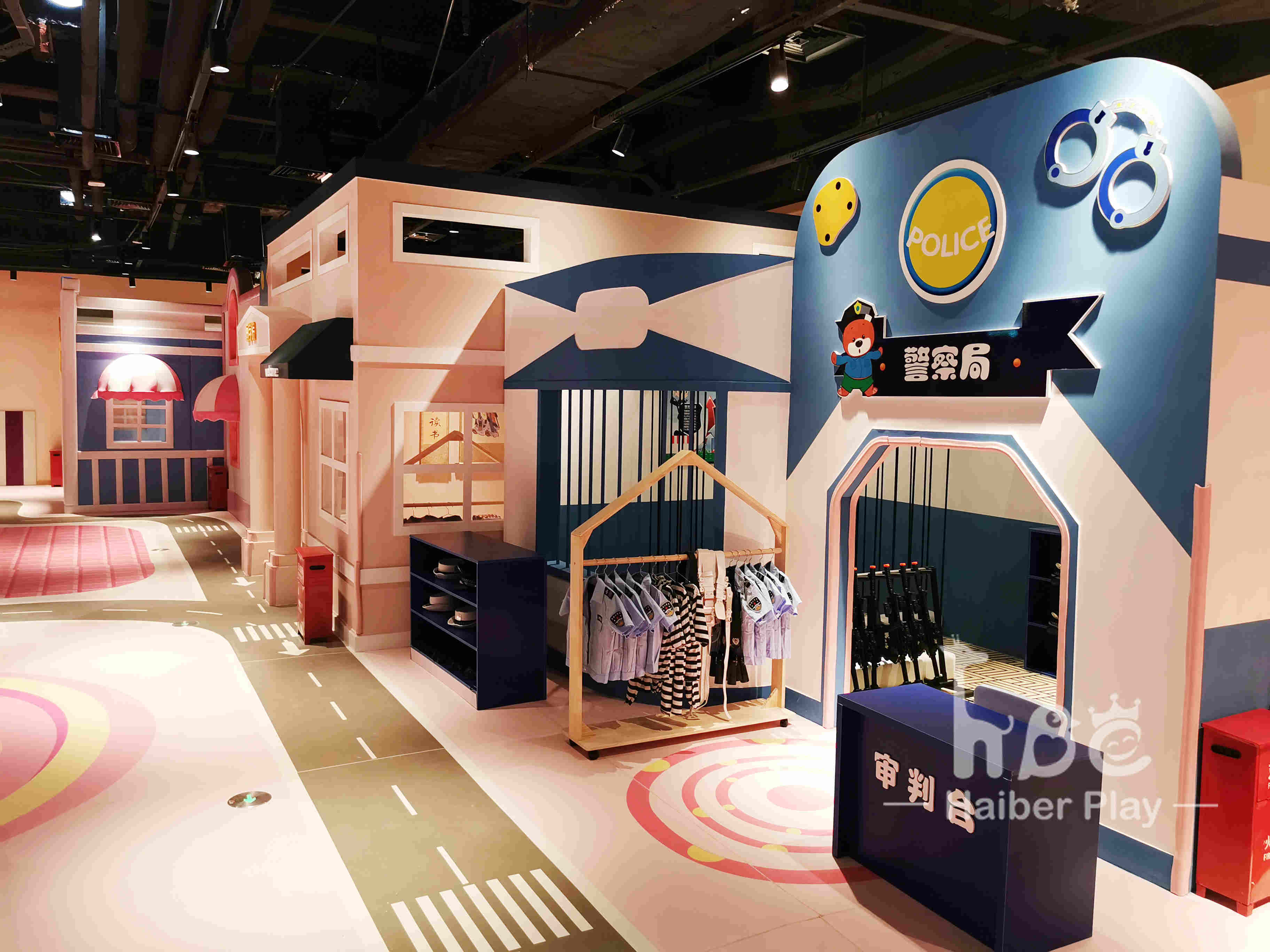 8.Onging Maintenance
Although Haiber Play equipment is durable and easy to maintain, it's still smart to make maintenance part of your budget and business plan. Schedule days for cleaning as germs can build up quickly in play areas, and immediately replace or repair anything that is broken, loose or damaged.
9.Contact Us To Learn More
Once you have all the necessary licenses and your location picked out, it's time to install your playground. Haiber Play takes care of the installation for you, so you do not need to worry about hiring a construction crew for your playground. Our installation professionals are trained and certified to ensure proper installation and care with every playground.
Starting an indoor playground is a great business investment whether you wish to add a playground to your existing business or enter the industry anew. At Haiber Play we have the tools and knowledge of indoor playground industry trends to make your new area a success. Don't wait to give your business a boost — Contact Haiber Play today!
---
Post time: Nov-19-2020