Through history, children played in their villages and neighbourhoods, especially in the streets and lanes near their homes.
In the 19th century, developmental psychologists such as Friedrich Fröbel proposed playgrounds as a developmental aid, or to imbue children with a sense of fair play and good manners. In Germany, a few playgrounds were erected in connection to schools, and the first purpose-built public-access playground was opened in a park in Manchester, England in 1859.
Playgrounds were an integral part of urban culture in the USSR. In the 1970s and 1980s, there were playgrounds in almost every park in many Soviet cities. Playground apparatus was reasonably standard all over the country; most of them consisted of metallic bars with relatively few wooden parts, and were manufactured in state-owned factories. Some of the most common constructions were the carousel, sphere, seesaw, rocket, bridge, etc.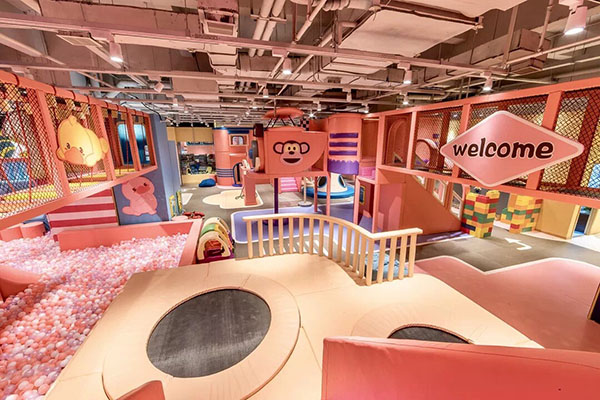 Indoor playground, also known as indoor play center, is a playground located in an indoor environment. They are specially designed for children to play and bring them great fun. The soft structure and amusement equipment are wrapped in soft foam to absorb the impact of children falling or jumping. Therefore, compared with outdoor playgrounds, indoor playgrounds are generally safer play areas.
Playground design is influenced by the intended purpose and audience. Separate play areas might be offered to accommodate very young children. Single, large, open parks tend to not to be used by older schoolgirls or less aggressive children, because there is little opportunity for them to escape more aggressive children.[15] By contrast, a park that offers multiple play areas is used equally by boys and girls.
Since the 1990s, as more profitable indoor children's playgrounds have gradually emerged, indoor playgrounds have enjoyed a high reputation worldwide. Today, it has evolved from a simple indoor climbing frame to a complex children's play center, which includes multiple play areas for different age groups. In addition to ticket sales, the income of indoor playgrounds also comes from various sources of children's entertainment and services, such as organizing parties, gift sales, children's handicrafts, drinks, etc.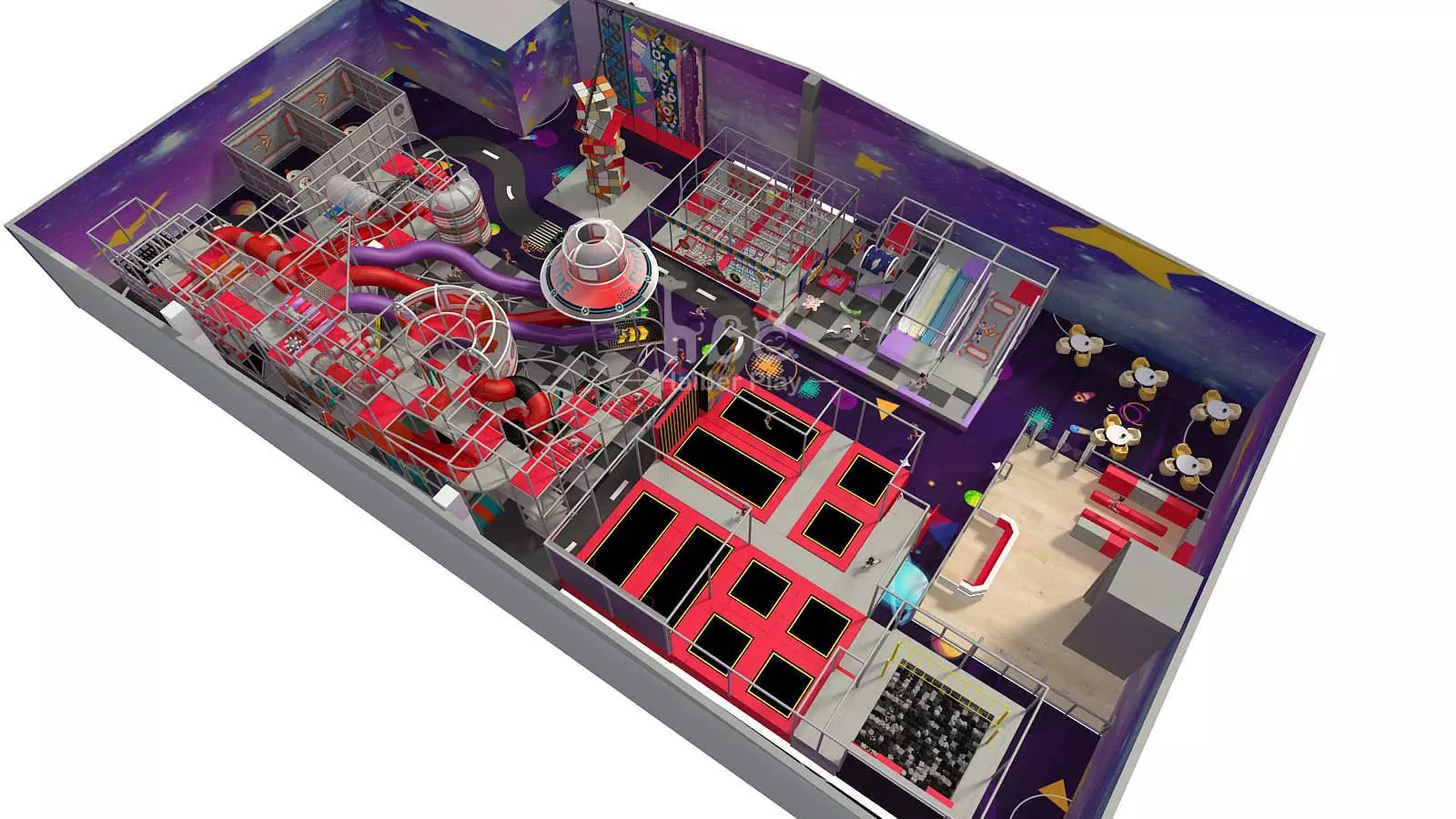 Indoor playgrounds vary greatly in size and indoor play center. A small indoor playground may be mainly a soft play structure, while a large indoor playground (sometimes part of a family entertainment center) can span 1,000 square meters and include the following parts:
-Soft play structure
Traditional indoor playground equipment, usually called soft play area or indoor climbing frame, is essential for any indoor playground. They can be as simple as a small soft playback structure with basic playback events (for example, slides, donut slide, volcano slide or other interactive soft play,  and toddler area products like ball pools or mini house , or they can be a complex multi-level playback system containing hundreds of playback events and customized theme elements.
The difference between "indoor play structure" and "indoor play center" is that the latter includes more amusement areas or functional areas, such as a cafe area, so it is a complete indoor amusement center.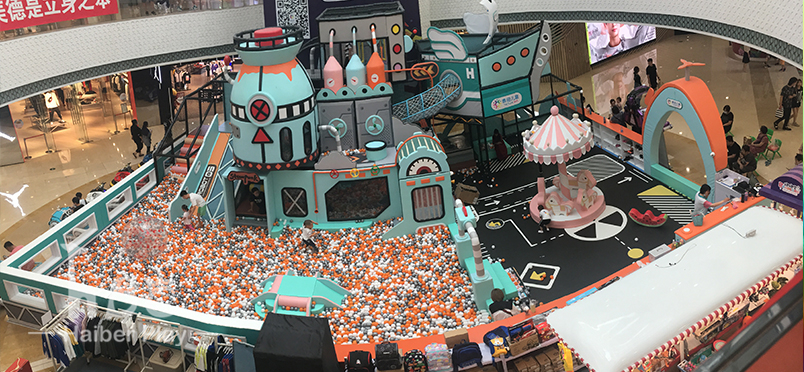 -Trampoline park
Jumping on a trampoline may seem like a trivial thing to a grown-up, but in the act of jumping, children can actually refine and develop a lot of their physical skills. An example of this is how when children jump in the air, they need to align their bodies in a particular way to land just right. Over time, children can learn to perfect this and in the process, can help develop their muscle control along with the awareness they have of the space around them. These are essential skills that will help them with future endeavours as well as other sports.
It can get very hard to make children follow exercise routines, and this is because they can get, well, too routine for children. They're boring and unentertaining, and children need to have something exciting to do to occupy their interests, and they can actually make their bodies stronger and more flexible, especially strengthening their muscles. The children can even help make their posture better as they jump.
That is why most indoor play center include trampolines in their list of mandatory items.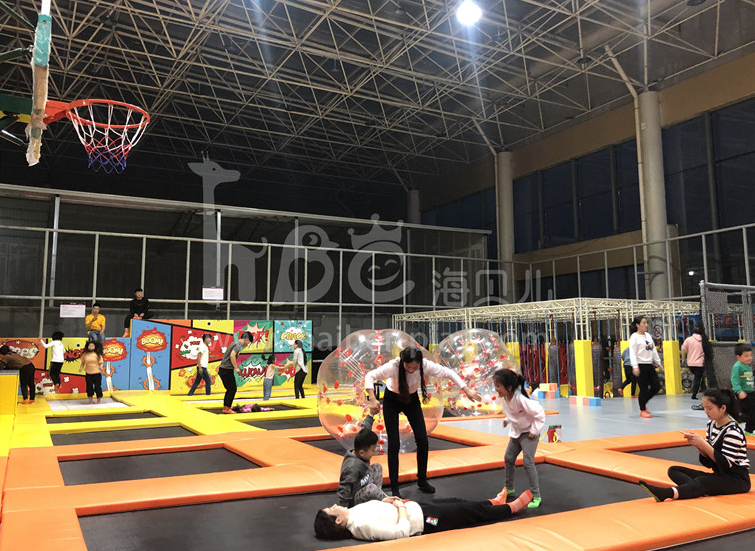 While it is pretty obvious to see how much fun ninja courses can be, there are additional benefits to participating on ninja courses. When you tackle ninja warrior courses you're providing yourself with new physical challenges and allowing yourself the opportunity to improve and have fun. You don't have to be a professional athlete to try a ninja course or to get the benefits that can come from continual practice and play.
Challenging in a ninja course area, you can Improved Coordination, Practice Power Movements, Focus and Concentration, Continued Challenge.
And the ninja competition covers a wide range of ages. Even adults can have fun in such challenges. When you want to build a paradise with extreme sports challenges, never forget it!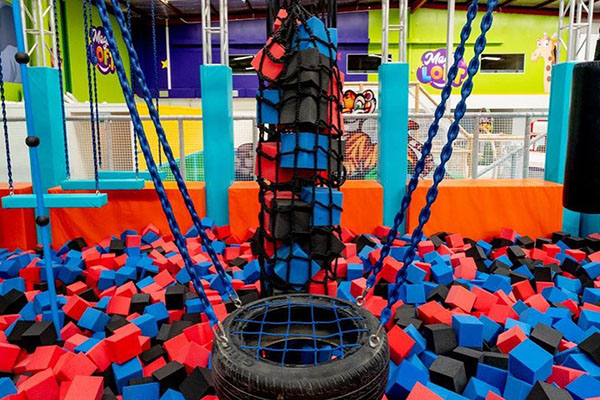 -Rope course
Around since the 1940s and originally used by the military as a means to train soldiers, ropes courses have since been adapted for private use and have gained widespread popularity. Also referred to as challenge courses, today these fun and exciting courses are popular amongst corporations looking for a creative team building solution, but are also growing in popularity amongst a younger crowd – youth sports teams, boys scouts and girl scouts, and school groups.
For starters, it's a developmental instinct. All healthy children are born to climb,Soon after birth, children employ built in natural instincts to seek, see, explore, touch, and move objects and build mental and physical capabilities leading to initial climbing skills. Children love climbing, they climb to explore, to compete, to tap into their imagination and play make-believe, to chase their friends, and so much more.
Similar to large corporations and small businesses, youth organizations, such as scouts or sports teams, often turn to the challenge course as a team building tool.
The course not only strengthens and stretches muscles, but also builds teamwork and enhances risk-taking and communication skills, The course puts climbers in positions that cannot be worked through individually.